Directional sign : Located on the Sorawel-Guider secondary road; Distance: 5.2 km
Road sign : entrance to the site on the opposite side ;
Security panel : set up at the level of the gorges with information be careful slippery surface, respect the circuit established for the visits.
The Kola Gorges are subject to flooding during the flood season. During floods, visits are limited to remote observation. Area of the site: approximately 14ha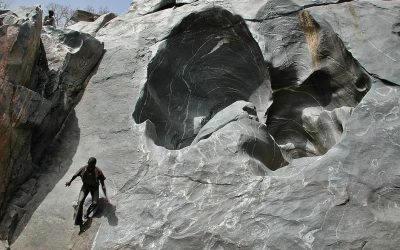 Address
Region : Nord
Department : Mayo-Louti
Municipality : Guider
GPS coordinates : 9, 83 54 48 / 13, 94 44 80
The KOLA GORGES are located on the territory of the commune of Guider in Northern Cameroon. The Kola, a Daba tribe from Diamaré in the Far North of the country, are the first inhabitants and gave their name to this place.
The Kola Gorges are a canyon-type geological formation with a length of 04 kilometers, they are open to the public and developed. The visit inside the gorges can only be done at low water. Their depth reaches thirty to three hundred and fifty meters. A twenty-meter waterfall and a cave are at the end of the route. Some stones reach 20 m depth, they have been polished by the flow of water. In the Gorges, water flow and weather strongly influence the presence of fauna and flora.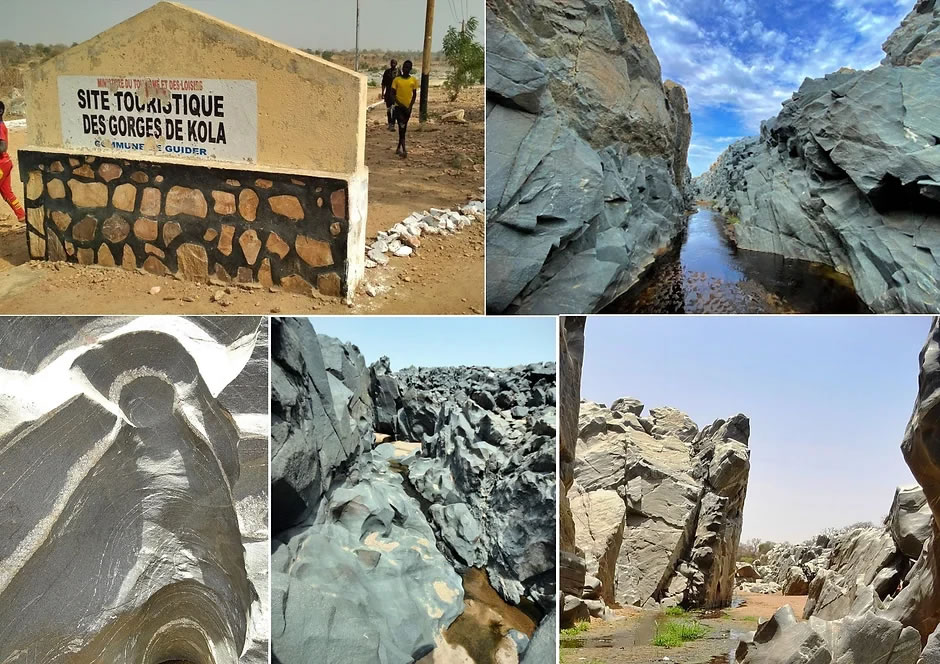 However, legend maintains that fish appear there only once a year with mass fishing possible for a maximum period of one month.
This very admirable geological formation can be seen from the urban center of Guider. These are rocks polished by the flow of water. A cave located in the village of Kola is located on the bed of Mayo-Louti. Canyon inside a rock, forming a trench sometimes reaching 20 m deep, magnificent and splendid view. The site has an appreciable tourist reception including a reception structure, a car park, a souvenir shop, accommodation boukarous, a conference room. A tour of the Gorges is offered. The site is visible during low water periods, approximately 9 months out of 12. The place is calm and relaxing. The wonderful landscape. Mountaineering or bungee jumping can be practiced there.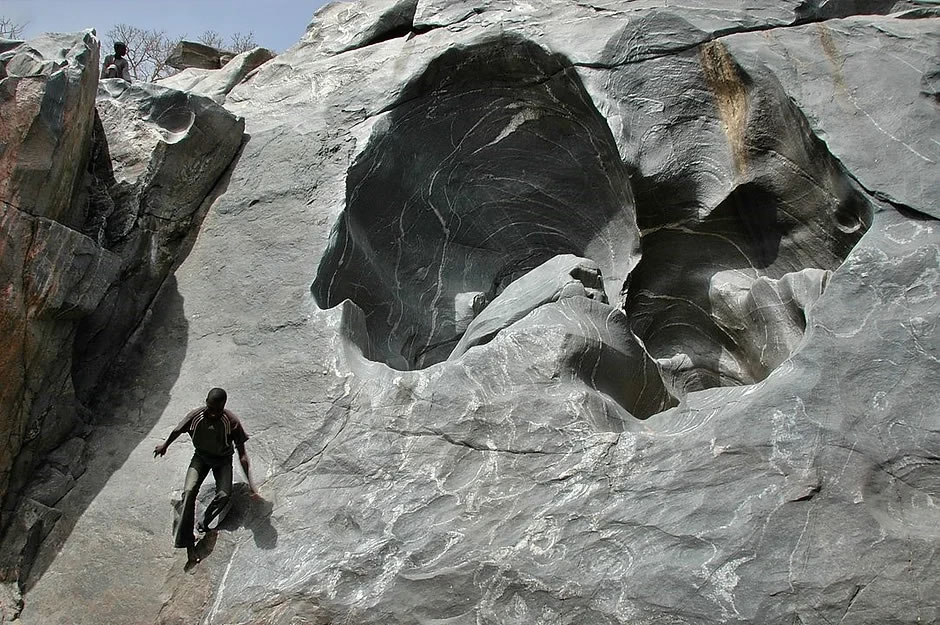 For the development of this tourist site with a view to densifying its tourist and leisure offer, the following infrastructures have been developed:
the construction of a reception structure;
the construction and equipment of 05 Boukarous accommodation with 02 rooms;
providing the site with drinking water;
supplying the site with solar energy;
the construction of access stairs and hiking trails;
the construction and equipment of a Bar/restaurant.